Paul Conte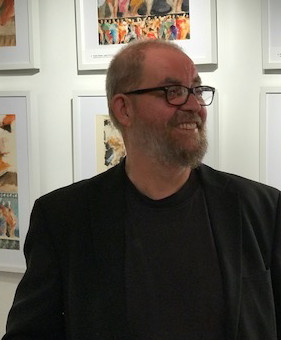 Paul Conte, an inventive, inspired artist... Classicism and modernity, order and movement, the sacred and the profane.... And a long list of honours, as he has been present since the 1970s in exceptional venues, museums, universities and prestigious galleries!


collector's cabinet
CONTE PETITES SCENES ...
Aquarelle, gouache, lavis d'encre. 49x38cm
CONTE DEUX INTERRUPTIONS INTEMPESTIVES D'UN ANGE.
Aquarelle, gouache, sur papier. 41x31cm + cadre
CONTE PERSONNAGES D'UN CORTEGE
Huile sur papier. 32x26cm + cadre
CONTE ETUDE POUR L'ANNONCIATION
Aquarelle, gouache, encre à la plume. 48x38cm encadré 70x50cm
CONTE UN PORTEUR D OFFRANDES
original unique s/toile 61x50cm
Pauline's comments
Knowing of him through his frequent restoration work, seminars, educational projects and illustrations of art and science books, I particularly loved his paintings in the Saint Charles and Saint Claude Chapel in Saint Paul de Vence.... Working 6 months during 2012, he succeeded in producing colourful vibrations and the desire to meditate in this magical spot where I was able to encounter him as he exercised his talent, a universal language that speaks only of beauty and remembrance!